• Karl Frisch of Bullfight Strategies calls in at 9am ET / 6am PT to co-host Right Wing World
• Sen. Jeff Merkley (D-OR) calls in at 10am ET / 7am PT to talk about his efforts to reform the filibuster, and to reform Wall Street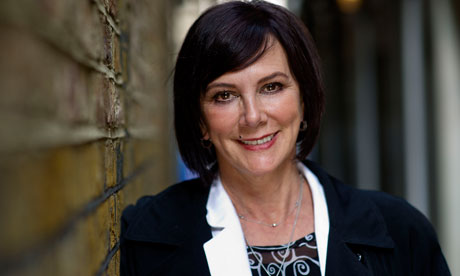 • Marcia Clark, prosecutor, author, and television correspondent, calls in at 11:30am ET / 8:30am PT to talk about her new book, "Guilt By Degrees"
• After repeatedly pinning the president for the unemployment level, which now sits at 8.1%, Mitt Romney pledged he could cut the rate by two points if he makes it to the White House. But, based on the current rate of growth, the CBO expects the jobless rate to fall to 5.5% by the end of 2017 anyway.
• Calling the nation's falling educational standards "the civil rights issue of our time," on Wednesday Mitt Romney proposed dramatically expanding school choice for low-income and disabled children.
• Former Bush Secretary of State Colin Powell, who oversaw the implementation of Don't Ask Don't Tell in the 90's, said he has "no problem" with same-sex marriage on Wednesday.
• Elizabeth Warren has closed the gap on GOP Sen. Scott Brown in their battle for Brown's Massachusetts Senate seat despite a controversy over her heritage, according to a new poll.