• The Rude Pundit calls in at 9:30am ET / 6:30am PT to talk about racial attacks on President Obama, and about America's changing ethnic makeup
• Eric Boehlert, Senior Fellow at Media Matters for America, calls in at 10am ET / 7am PT to co-host Right Wing World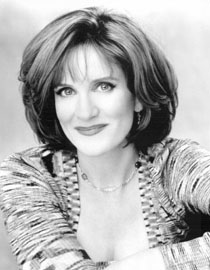 • Comedian and activist Carol Leifer joins us in the Los Angeles Bureau at 10:30am ET / 7:30am PT to hang out and tell us about her LA Power Of Choice Reception
• Chicago is bracing for more demonstrations today, with protesters vowing to march to the Boeing Corp. headquarters a day after police clashed with a group of demonstrators at the end of a march protesting the NATO summit.
• President Barack Obama warned of "hard days" ahead in Afghanistan as world leaders Sunday opened a NATO summit confronted by questions about the country's post-conflict future.
• Assurances from this weekend's G8 Summit at Camp David that world powers want debt-laden Greece to remain in the euro helped support world stock markets Monday after sharp losses over the past week.
• Robin Gibb, a founding member of the Bee Gees who helped propel the group to international stardom, has died of cancer. He was 62.