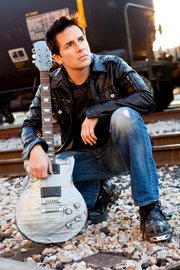 • Sexy Liberal Hal Sparks joins us in the Los Angeles Bureau at 9am ET / 6am PT for all three hours of Humpdays With Hal
• Stefanie Brown, Obama/Biden National African-American Vote Director, calls in at 11am ET / 8am PT to talk about what's at stake in this November's election
• Striking a hopeful but serious tone about the future of the Middle East, President Obama at the United Nations yesterday called on his international counterparts to honestly confront the sources of unrest in Muslim countries, as well as the tensions between the West and the Arab world.
• With less than six weeks until Election Day, President Obama has opened up significant leads over Mitt Romney in Pennsylvania, Ohio and Florida, according to a new Quinnipiac University/CBS News/New York Times poll of likely voters.
• Ann Romney told Jay Leno last night that the election of her husband would signal "that prejudices…" against Mormons… "are left behind" just as the election of President Obama sent a signal that other prejudices were left behind.
• The Romney campaign indicated yesterday that they have little faith in recent polls that showed a majority of voters in Ohio support President Obama.