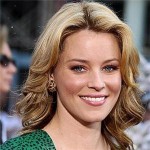 • Actress Elizabeth Banks (The Hunger Games, 30 Rock) calls in from the campaign trail at 9:30am ET / 6:30am PT where she is making sure Obama beats Romney
• Rep. Joe Courtney (D-CT) calls in at 10am ET / 7am PT to talk about a new settlement that insures proper care for seniors and people with chronic conditions
• Mass. State Rep. Hank Naughton (D) a veteran of the Iraq War and a Captain in the United States Army Reserve calls in at 10:30am ET / 7:30am PT with his thoughts on the foreign policy debate
• Comedian Rick Overton joins us in the Los Angeles Bureau at 11am ET / 8am PT to talk about his upcoming event "Laughing Liberally" a fundraiser for the Rape Crisis Center that is in response to the recent statements by Todd Akin and Paul Ryan
• Taking his campaign into car country, President Obama touted his from-the-start support of the auto industry bailout, contrasting it with what he said was Mitt Romney's shifting position on the issue.
• Mitt Romney fired up supporters in Henderson, NV yesterday, telling them the presidential debates have "supercharged" his campaign, and saying that Obama doesn't have an agenda for a second term.
• Donald Trump and Gloria Allred have teased major revelations about each presidential candidate. Announcements are expected shortly.