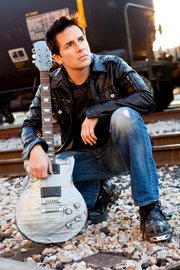 • Sexy Liberal Hal Sparks is joins us in the Los Angeles Bureau at 9am ET / 6am PT for all three hours of Humpdays With Hal
• James Roosevelt Jr, grandson of Franklin D. Roosevelt and current president and CEO of Tufts Health Plan, calls in at 11am ET / 8am PT to talk about how Romney/Ryan will destroy health care in America
• There was some big talk on energy Tuesday on the campaign trail. President Obama talked wind power and Mitt Romney said if he is elected, America will be so energy independent by the end of his second term that we'll no longer have to buy oil from the Middle East and Venezuela.
• President Obama today will be joined by First Lady Michelle Obama on the campaign trail for the first time in over 3 months, as he continues his effort to appeal to swing-state women voters. Today he's expected to stress Paul Ryan's anti-abortion rights record.
• Paul Ryan held a private event on Tuesday evening in Las Vegas that reportedly included GOP mega-donor Sheldon Adelson. The event, held at Adelson's Venetian Hotel and Casino, was closed to the media.
• Vice President Joe Biden on Tuesday told a diverse crowd in Virginia, including many African-Americans, that presumptive Republican nominee Mitt Romney would "put you all back in chains" by unshackling Wall Street.