• Charlie Pierce of Esquire's Politics Blog calls in at 10:30am ET / 7:30am PT to bask in the afterglow of last week's election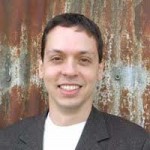 • Markos Moulitsas, founder of DailyKos.com, calls in at 11am ET / 8am PT to talk about the election, the last safe haven for Conservatives in the world, and how his predictions were more accurate than Nate Silver's
• The Pentagon said today that the top American commander in Afghanistan, Gen. John Allen, is under investigation for alleged "inappropriate communications" with a woman who is said to have received threatening emails from Paula Broadwell, the woman with whom former CIA Director David Petraeus had an extramarital affair.
• Amid a global fright over DC's political brinkmanship, lawmakers return to the capital today with a seven-week deadline to reach agreement on scheduled tax hikes and budget cuts that threaten to trigger another recession.
• President Obama opens a new campaign today to build pressure on Congress to cut the federal debt the way he sees fit, meeting with labor leaders who want lawmakers to raise taxes on the wealthy and guard against slashing health benefits for seniors.
• After a hard-fought race in a newly formed Arizona congressional district, Democrat Kyrsten Sinema was declared the winner yesterday, becoming the first openly bisexual member of Congress.