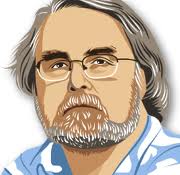 • Charlie Pierce of Esquire's Politics Blog calls in at 10:30am ET / 7:30am PT to talk about Romney's disastrous overseas trip, and about Scalia's comments on gun control
• Rep. Robert Andrews (D-NJ) calls in at 11:30am ET / 8:30am PT to talk about the Democrats' efforts to retain tax cuts for the Middle Class
• A three-nation overseas trip envisioned as a relatively low-key endeavor took its second major turn toward controversy Monday when Mitt Romney spoke at a Jerusalem fundraiser about the role culture plays in the relative strengths of the economies of Israel and the Palestinian territories.
• The Democratic Party's platform drafting committee endorsed including a plank in its official platform backing same-sex marriage. The policy change is not final and must be approved by a larger committee meeting held in Detroit in August.
• Secretary of State Hillary Clinton Monday defended charges from Rep. Michele Bachmann, R-Minn., and other congressional Republicans that her aide, Huma Abedin, is tied to Muslim extremists, saying those accusations "really have no place in our politics."
• The American women aim for the first team gold in gymnastics since 1996 and Michael Phelps swims for his record breaking nineteenth career medal tonight at the London Olympics.