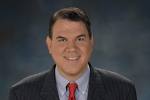 • Former and future congressman from Florida, Alan Grayson, calls in at 10am ET / 7am PT to talk about how Romney's pick of Paul Ryan affects the GOP's chances in Florida
• Charlie Pierce of Esquire's Politics Blog calls in at 10:30am ET / 7:30am PT to talk about the Zombie-Eyed Granny Starver known as Paul Ryan
• Mitt Romney returned to the campaign trail in Florida Monday morning without his new running mate, but armed with new rhetoric accusing President Obama of running a dishonest campaign meant to deceive the American people.
• Rep. Paul Ryan, whom Mitt Romney's campaign plans to deploy heavily in Iowa, was greeted on Monday with resistance from an aggressive group of hecklers at his first solo campaign stop at the Iowa State Fair.
• In Iowa Monday, President Obama criticized Republican vice presidential candidate Paul Ryan for being one of the "leaders of Congress" blocking a farm bill to help rural America from becoming law.
• Chris Christie, the sometimes abrasive but always entertaining governor of New Jersey, is set to be announced today as the keynote speaker for the Republicans' national convention later this month.
• A deadly shootout erupted Monday near the Texas A&M University campus when a man being brought an eviction notice opened fire, leaving three people dead, including an officer and the gunman.