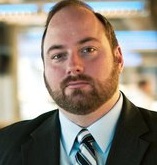 • Karl Frisch of Bullfight Strategies calls in at 9am ET / 6am PT to co-host Right Wing World
• Political strategist Dave "Mudcat" Saunders calls in at 11am ET / 8am PT to update us on the presidential campaign, and on the Powell / Cantor campaign in Virginia
• Mitt Romney said yesterday that despite calls from conservatives to be more aggressive, he is not going to engage in a campaign of "character assassination" – despite what he says is the Obama campaign's willingness to do so.
• President Obama and Mitt Romney took their campaigns yesterday to the critical swing state of Ohio, where the state of the once-robust manufacturing sector makes the debate over outsourcing and trade with China especially resonant.
• In explaining his tax plan in Ohio yesterday, GOP candidate Mitt Romney told the gathered crowd he would simplify the tax code, but that they should NOT expect large tax cuts.
• The National Football League and the referees' union reached a tentative contract agreement at midnight Thursday, ending an impasse that began in June when the league locked out the officials and used replacements instead.