• Karl Frisch of Bullfight Strategies calls in at 9am ET / 6am PT to co-host Right Wing World
• Current TV's Bill Press calls in at 9:30am ET / 6:30am PT to talk about his book, "The Obama Hate Machine"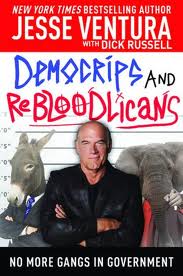 • Gov. Jesse Ventura calls in at 10:20am ET / 7:20am PT to talk about his book, "DemoCRIPs and ReBLOODlicans: No More Gangs In Government"
• Dave "Mudcat" Saunders calls in at 11am ET / 8am PT to talk about the race to unseat Eric Cantor, and about Mitt Romney's missteps in the last few weeks
• GOP nominee Mitt Romney found himself on the defensive at a Wednesday forum with Latino voters, fielding sharp questions about his comments at a closed-door fundraiser, immigration reform and Arizona's controversial immigration law before the event shifted to his preferred subject of the economy.
• A report on the U.S. government's controversial gun-trafficking operation "Fast and Furious" released Wednesday found no evidence that Attorney General Eric Holder knew of the botched effort to trace the flow of guns to Mexico's drug cartels prior to its public unraveling in January 2011.
• Chick-fil-A has agreed to stop funding groups with anti-same-sex marriage stances, according to a statement released Wednesday by LGBT advocacy group The Civil Rights Agenda.