• Sexy Liberal John Fugelsang joins us from the NYC Bureau at 9am ET / 6am PT for Fridays With Fugelsang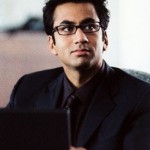 • Actor turned White House Staffer Kal Penn calls in at 9:20am ET / 6:20am PT to talk about why he's campaigning for Obama
• Rep. Marcy Kaptur (D-OH) calls in at 9:30am ET / 6:30am PT to talk about Bain and Romney from the swing state of Ohio
• Comedian Carlos Alazraqui joins us in the Los Angeles Bureau at 10am ET / 7am PT for two hours of Coffee With Carlos!
• Karl Frisch of Bullfight Strategies calls in at 10am ET / 7am PT to co-host Right Wing World
• Political Strategist Dave "Mudcat" Saunders calls in at 11am ET / 8am PT to update us on the Cantor/Powell race in Virginia
• President Obama weighed in on controversial comments about rape made by GOP Senate candidate Richard Mourdock of Indiana, calling it an example of why women should vote for him on Nov. 6 but stopping short of explicitly tying Mitt Romney to the same views.
• The FBI and U.S. Postal Service agents are investigating bogus official-looking letters sent to voters in at least 28 Florida counties questioning their citizenship and their eligibility to vote.