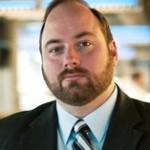 • Karl Frisch of Bullfight Strategies calls in at 9am ET / 6am PT to co-host Right Wing World
• Political Strategist Dave "Mudcat" Saunders calls in at 11am ET / 8am PT to fill us in on the race between Eric Cantor and Wayne Powell in VA, and to talk about the tightening poll numbers in the presidential race
• With the GOP grabbing the momentum in a shifting White House race, Vice President Joe Biden will look to recover some ground and ease Dem worries tonight in a high-stakes debate against Republican challenger Paul Ryan.
• President Obama on Wednesday said that he plans to more aggressively confront GOP nominee Mitt Romney in their second debate next week, trying to allay concerns among supporters that a lackluster first debate performance may have cost him the race.
• On the heels of last week's presidential debate, Mitt Romney has emerged with a one-point edge over President Obama in Colorado and has cut the president's lead in half in Wisconsin, according to a new Quinnipiac University/CBS News/New York Times poll.
• Rep. Jason Chaffetz (R-UT) admitted yesterday that he and other House Republicans voted against providing more security for the US Consolate in Libya where Ambassador Chris Stevens was killed along with three other Americans in a terrorist attack.