• Karl Frisch of Bullfight Strategies calls in at 9am ET / 6am PT to co-host Right Wing World
• Rep. Jim McDermott (D-WA) calls in at 10:30am ET / 7:30am PT to talk about health care, the economy, and Mitt Romney securing the GOP nomination
• Robin Abcarian, National Reporter for The Los Angeles Times, calls in at 11am ET / 8am PT to talk about the Right's demands for President Obama to release his college transcripts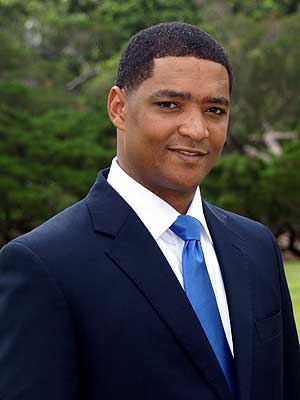 • Rep. Cedric Richmond (D-LA) calls in at 11:30am ET / 8:30am PT to talk about creating jobs and improving the economy
• President Obama and Mitt Romney briefly set aside their differences yesterday as Obama called and congratulated Romney on officially winning the delegates necessary to become the president's Republican rival.
• Fox News is under fire for a campaign ad-style four-minute video highly critical of President Obama, which ran twice on the cable channel's morning program "Fox & Friends" on Wednesday morning.
• At a ceremony this afternoon in the East Room, President and Mrs. Obama unveil the portrait of 43rd President George W. Bush, which will become part of the permanent White House collection. A portrait of former First Lady Laura Bush will also be unveiled.