• The Rude Pundit calls in at 9:30am ET / 6:30am PT to talk about Mitt Romney's bullying, and the fight for LGBT rights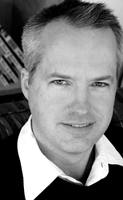 • Eric Boehlert, Senior Fellow at Media Matters for America, calls in at 10am ET / 7am PT to co-host Right Wing World
• Rep. Joe Courtney (D-CT), who introduced the Student Loan Affordability Act, calls in at 11:30am ET / 8:30am PT to talk about the GOP's efforts to block it
• Speaking at the graduation commencement of Liberty University, Mitt Romney told the crowd that people of different faiths can meet "in common purpose" through their moral decision-making. Romney also reiterated his position against same-sex marriage.
• For the third year in a row, a slight majority of Americans consider gay and lesbian relations morally acceptable, signaling that this is the new "new normal" in public opinion, according to a new Gallup poll released Monday just days after President Obama announced his support for same-sex marriage.
• JPMorgan Chase is expected to accept the resignation of Ina Drew, one of the highest-ranking women on Wall Street, after the bank lost $2 billion in a trading blunder, a person familiar with the matter said Sunday.
• The defense for John Edwards is scheduled to start this morning in the former presidential candidate's corruption trial. Last week, the federal judge presiding over the trial turned down a motion to dismiss the charges against Edwards.