• The Rude Pundit calls in at 9:30am ET / 6:30am PT to talk about Mitt Romney's trip overseas and Michele Bachmann's insane witch hunt
• Michéle Flournoy, top advisor to the Obama campaign, calls in at 9:45am ET / 6:45am PT to talk about Romney's overseas trip, and about President Obama's foreign policy successes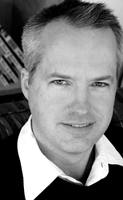 • Eric Boehlert, Senior Fellow at Media Matters for America, calls in at 10am ET / 7am PT to co-host Right Wing World
• Seeking to further extinguish questions about his support for an Israeli military strike on Iran, Mitt Romney said Sunday that "no option should be excluded," but repeated the caveat that he hopes diplomatic and economic measures will work first.
• Vice President Joe Biden told a gathering of more than 3,000 teachers on Sunday that Mitt Romney and fellow Republicans think that teachers are selfish.
• Colorado prosecutors are filing formal charges today against James Eagan Holmes, the former neuroscience student accused of killing 12 people and wounding 58 others at an Aurora movie theater.
• US swimmer Dana Vollmer won a gold medal at the Olympics and set a world record in the 100-meter butterfly with a time of 55.98 seconds.