• The Rude Pundit calls in at 9:30am ET / 6:30am PT to talk about Romney's efforts to help the rich, and about the idiocy of Far Right pundit Erick Erickson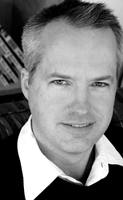 • Eric Boehlert, Senior Fellow at Media Matters for America, calls in at 10am ET / 7am PT to co-host Right Wing World
• With Mitt Romney poised to accept the Republican nomination this week, President Obama on Saturday accused his rival of backing policies that would "make things worse for the middle class."
• GOP officials have canceled today's planned first day of the Republican National Convention in Tampa because of Isaac, the tropical storm growing to hurricane strength in the Gulf of Mexico off Florida.
• Tropical Storm Isaac swirled into the Gulf of Mexico today, threatening to disrupt U.S. offshore oil and gas supplies and strengthen into a powerful hurricane that could make landfall near Louisiana almost seven years to the day after Katrina struck.
• NYC police commissioner, Raymond W. Kelly, confirmed on Saturday that all nine bystanders at the Empire State Building shooting were wounded by police bullets, bullet fragments or shrapnel from ricochets, not from the gunman.
• Neil Armstrong, the Apollo 11 astronaut who became the first human being to set foot on another world, has died. He was 82.