• The Rude Pundit calls in at 9:30am ET / 6:30am PT to talk about Paul Ryan as VP, why Romney will lose, and Bobby Jindal's troubles
• Eric Boehlert, Senior Fellow at Media Matters for America, calls in at 10am ET / 7am PT to co-host Right Wing World
• Matthew Rothschild, editor of The Progressive magazine, calls in at 10:30am ET / 7:30am PT to talk about Paul Ryan's career in politics and what it means to the 2012 race
• Political strategist and author David Bender calls in at 11am ET / 8am PT to talk about Romney's choice of Paul Ryan as VP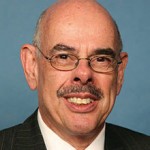 • Rep. Henry Waxman (D-CA) calls in at 11:30am ET / 8:30am PT to expose groups who are pocketing millions while claiming to support hospitalized veterans
• The newly-minted team of Mitt Romney and Paul Ryan was on the move Sunday, campaigning in North Carolina and Wisconsin. The surprise announcement Saturday came just 10 days after Romney decided on Ryan.
• In his first public remarks since Mitt Romney's vice president announcement, President Obama welcomed Paul Ryan to the race, calling the Republican Congressman a "decent man" he "fundamentally" disagrees with.
• The Spice Girls reunited Sunday for a performance during the star-studded closing ceremony for the London 2012 Olympic Games.