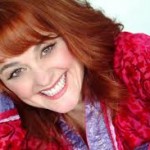 • Actress and comedian Julie Brown joins us in the Los Angeles Bureau at 10am ET / 7am PT for two hours of fun and politics
• The legendary James Taylor calls in at 10:20am ET / 7:20am PT to tell us about a rally with the President and thousands of supporters in Nashua, NH at which he will play
• Ms. Valerie Jarrett, a close friend of the President and First Lady, calls in at 11:30am ET / 8:30am PT to discuss the President's re-election campaign about the choice facing women
• Mitt Romney now has 50 percent support among likely voters vs. 47 percent for Barack Obama – Romney's highest vote-preference result of the contest to date, according to a new ABC/Washington Post poll. The difference between the two is still within the margin of error.
• Republican presidential nominee Mitt Romney said he was the candidate of "big change" at the outset of three-event bus tour of battleground Ohio on Thursday.
• President Obama's frenetic battleground-state blitz came to a close last night with a rally on a small airport tarmac in Cleveland, OH overlooking Lake Erie.
• Hurricane Sandy pounded the Bahamas with battering winds and rain on Friday after killing 21 people across the Caribbean, and is now posing a menacing threat to the U.S. East Coast.