• Richard Carlbom, The Executive Director of Minnesota United For All Families, calls in at 10am ET / 7am PT to talk about defeating efforts to write discrimination into the state's constitution
• Sen. Bernie Sanders (I-VT) calls in at 10:30AM ET / 7:30am PT to talk about how Congress has a new mandate to protect working families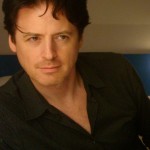 • Sexy Liberal host of Current TV's "So That Happened" John Fugelsang joins us in the Los Angeles Bureau at 11am ET / 8am PT
• While ballots are still being counted in Florida, a senior adviser for Mitt Romney's presidential campaign told the Miami Herald on Thursday that they are effectively conceding the state and its 29 electoral votes to President Obama.
• Republicans' efforts to undo President Barack Obama's health care reform law appear to have come to an end, as House Speaker John Boehner described it Thursday as the "law of the land."
• Newly re-elected President Obama will use a White House appearance today to set the tone for upcoming talks with congressional Republicans on avoiding the so-called fiscal cliff.
• New York City drivers woke up today to the first widespread gas rationing since the fuel crisis of the 1970s as a result of Sandy and a subsequent nor'easter.