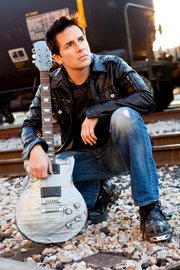 • Sexy Liberal Hal Sparks joins us in the Los Angeles Bureau at 9am ET / 6am PT for all three hours of Friday With Hal
• Sexy Liberal John Fugelsang calls in at 11:30am ET / 8:30am PT to promote the Sexy Liberal Comedy Tour in Los Angeles tomorrow night
• Mitt Romney said yesterday that British officials might not be prepared to pull off a successful Olympics. In an interview with NBC News, he called London's problems with games preparation "disconcerting," and the remark sparked sharp responses from Britain's top officials and the British press.
• President Obama is reaffirming U.S. ties with Israel, saying he will today sign legislation expanding military and civilian cooperation with the country. This upstages Mitt Romney one day before the Republican challenger visits Jerusalem.
• President Obama will not push for stricter gun laws this election year, the White House said Thursday, one day after his impassioned remarks about the need to keep assault weapons off the streets suggested he may plunge into that political fight and challenge Congress to act.
• One of the biggest secrets in London will finally be revealed this evening: what will happen at the opening ceremony for the Summer Olympic Games. Tonight's Opening Ceremonies are being overseen by "Slumdog Millionaire" and "Trainspotting" director Danny Boyle.