Karl Frisch Executive Director of Allied Progress, calls in at 9:00am ET / 6:00am PT.
 
SiriusXM Insight 121 host Dean Obeidallah calls in at 10:00am ET / 7:00am PT
Healthcare reform expert Jacki Schechner calls in at 10:30am ET / 7:30am PT for "Jacki's Healthcare Corner"
Ray Liotta calls in at 11:05am EST / 8:05am PST to promote 'Shades Of Blue' which premieres Thursday night, January 7th at 10:00pm on NBC.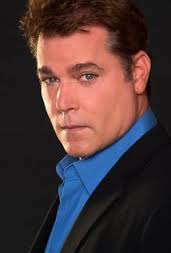 _____________________________________________________________________
Libertarian Gary Johnson launches presidential bid-Former New Mexico Gov. Gary Johnson joined the crowded field of candidates seeking the White House on Wednesday.Johnson first announced his campaign on Fox Business Network, quickly following up with the now-standard Twitter declaration.
Popular grocery store chain Wegmans is recalling 1,000 pounds of chicken because the meat was never inspected, according to U.S. Department of Agriculture. Wegmans made the products outside of the approved hours of operation, according to a government inspector. It's not clear why the chain altered its production schedule.
Some Russians celebrated North Korea after the country claimed it tested a hydrogen bomb in its northeastern region on Wednesday morning local time. They championed the alleged underground test as an affront to the U.S. and an assertion of North Korea's "brave" independence.
Roy Moore, chief justice of the Alabama Supreme Court, on Wednesday barred state judges from issuing same-sex marriage licenses. The chief justice of Alabama's Supreme Court issued an administrative order on Wednesday barring state judges from issuing same-sex marriage licenses, in contravention of the broadly accepted meaning of a June 2015 U.S. Supreme Court ruling.