John Fugelsang, host of "Tell Me Everything" on SiriusXM Insight 121,in at 9am EST / 6am PST for "Fridays With Fugelsang."
Billy Baldwin calls in at 10:30 EST / 7:30 PST to promote the 3rd season of his show, "Hit The Floor." airing on VH-1 Monday nights 10PM ET/PT.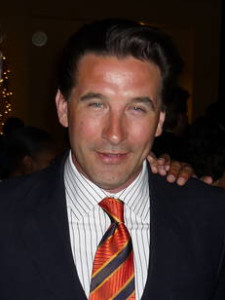 Frangela joins us in the Los Angeles Bureau at 11am ET / 8am PT for "Fridays With Frangela"
The Republican Party Can't Rid Itself Of Trump, Even When He's Not There-The Republican presidential race entered an alternate universe on Thursday evening, transporting viewers to a moment in time in which Donald Trump never ran for president. Despite the best efforts of his rivals, however, the front-runner's shadow loomed large — even though he wasn't actually present at the Fox News Republican presidential debate.
Massive Shakeup At Politico With Co-Founder Jim VandeHei, Mike Allen Set To Leave Politico CEO Jim VandeHei and chief White House correspondent Mike Allen will leave the news organization they helped launch nine years ago and built into a politics and policy juggernaut. 
We Were Very Confused By Ben Carson's Weird Answers During The GOP Debate-Who knew Putin was "a one-horse country"?-Retired neurosurgeon Ben Carson gave some bizarre answers during Thursday's GOP debate, the final chance for candidates to make their pitch to voters before next week's Iowa caucuses.
Is media driving Bernie momentum?Veteran Democrats and some Hillary Clinton supporters say the media's thirst for a competitive contest has led it to overplay the rise of Bernie Sanders.