Karl Frisch Executive Director of Allied Progress, calls in at 9:00am ET / 6:00am PT.
Michael Tomasky of "The Daily Beast" calls in at 10:00am ET / 7:00am PT.
Healthcare reform expert Jacki Schechner calls in at 10:30am ET / 7:30am PT for "Jacki's Healthcare Corner"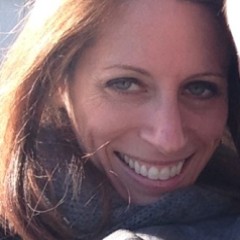 Comedian Dana Goldberg. joins us at 11am / EST / 8am PST.
_______________________________________
GOP Still Investigating Planned Parenthood, Even After Sting Videos BackfireThe anti-abortion activists behind the videos were indicted Monday. Republicans are determined to push on with their investigation of Planned Parenthood, even after a Texas grand jury cleared the organization of wrongdoing on Monday and instead indicted two anti-abortion activists who targeted the family planning provider in a series of undercover videos.
Donald Trump Tells Bill O'Reilly It's 'War With Fox News-GOP candidate continues to refuse debate, renews attacks on Megyn Kelly., but Trump is promising an "eye for an eye" instead. 
The Bernie Sanders Health Plan Is Too Good To Be True, Analyst Says-Sen. Bernie Sanders promised a sweet deal on health care, but his numbers are getting serious scrutiny now. Now, a veteran health economist has produced a more serious assessment of Sanders' proposal and concluded that the critics were right.
FBI's Clinton investigation not letting up-Former FBI officials said the length of the probe is not unusual, and speculated that a decision on whether to file charges against Clinton of her top aides could come later this year, during the heat of the general election campaign.