Charlie Pierce from Esquire.com calls in at 10:30am EST / 7:30am PST.
Jodi Hamilton host of the, "From The Bunker" Podcast joins us in the Los Angeles Bureau at 11:00 EST 8:00 PST.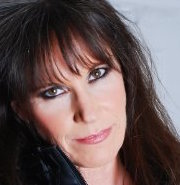 ___________________________________________
Dems tangle at final forum before Iowa caucuses-Bernie Sanders went on the attack Monday night while Hillary Clinton largely played it safe at the final Democratic forum before next week's hotly contested Iowa caucuses.
Obama Says Bernie Sanders' Proposals Haven't Been Properly Vetted Yet-Vermont Senator Bernie Sanders has had the "luxury of being a complete long shot" so far in the race to be the U.S. Democratic presidential candidate, President Barack Obama said in an interview published by Politico on Monday.
WHO Warns Zika Virus Will Spread Across The Americas-The mosquito-borne Zika virus, which has been linked to brain damage in thousands of babies in Brazil, is likely to spread to all countries in the Americas except for Canada and Chile, the World Health Organization said on Monday.
Trump says not entirely sure he will attend Fox News debate- U.S. Republican presidential front-runner Donald Trump said on Monday he was "not 100 percent" certain he would participate in a debate this week co-hosted by Fox News Channel because he did not think moderator Megyn Kelly could treat him fairly.