The Rude Pundit calls in at 9:30 EST / 6:30am PST.
Eric Boehlert calls in at 10:00 am EST / 7:00 PST.
Songwriting sensation & Academy Award nominee, Diane Warren calls is at 10:30am EST / 7:30am PST.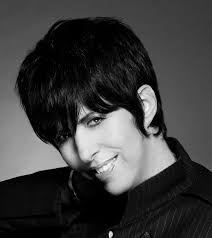 Comedian, Monique Marvez joins us in the Los Angeles Bureau for "Mondays with Monique" at 11:00am EST / 8:00am PST.
________________________________________________________
Democratic Candidates Face Off In Final Debate Before Iowa Caucus-In their final debate before the Iowa caucuses, the gloves came off between Hillary Clinton and Bernie Sanders.
Obama Just Got 4 Americans Released From Iran, But Republicans Are Still Criticizing HimThey also criticized him for not doing enough to free them.
Donald Trump on Iran prisoner swap: 'I think I might have had something to do with it'
Real-estate magnate Donald Trump suggested on Saturday that he was partially responsible for the US prisoner swap with Iran that was announced earlier in the day.
Poll: Clinton Holds 25-Point National Lead Over Sanders-Hillary Clinton leads rival Bernie Sanders by 25 points nationally ahead of Sunday's final Democratic debate and the all-important Iowa caucuses, according to the latest results from the new NBC News/Wall Street Journal poll.
HAPPY BIRTHDAY JODI HAMILTON WHO SPENT HER BIRTHDAY WEEKEND WITH HER HUSBAND LONNY PAUL, & CHRIS LAVOIE IN PALM SPRINGS.