Bob Cesca of "The Bob & Chez Show" Podcast and Salon.com, calls in at 10:00am ET / 7:00am PST.
Michael Tomasky of "The Daily Beast" calls in at 10:30am ET / 7:30am PT.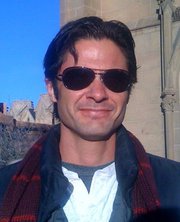 Carlos Alazraqui joins us in the Los Angeles Bureau at 11am EST / 8am PST for "Coffee With Carlos."
__________________________________________________________
Obama scores high marks for speech, less positive for his presidency-But assessing Obama's time in office, more say his presidency has fallen short of their expectations than say it has exceeded them. Overall, 53% had a "very positive" reaction to the President's speech, matching the highest rating of his presidency reached following his 2013 address.
Obama Loves America So Much He Wants To Save It From Becoming Fascist-President Barack Obama put the American people on notice Tuesday night that a dark future awaited U.S. democracy if its citizens didn't begin to come together rather than retreat into ethnic or religious corners.
Republican Party Takes Aim At Donald Trump In State Of The Union Response-In the Republican response to President Barack Obama's final State of the Union address Tuesday evening, South Carolina Gov. Nikki Haley (R) sought to undo some of the damage done to the GOP brand by the wave of anti-immigrant rhetoric popularized by real estate mogul Donald Trump.
10 American sailors detained by Iran freed.They were captured Tuesday after their two naval boats entered Iranian waters near Farsi Island, in the Persian Gulf.