John Fugelsang, Comedian & Host of 'Tell Me Everything' on SiriusXM Insight, Ch 121 – Hr 1
br>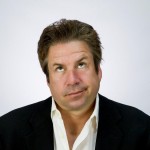 John Melendez, Comedian, Writer, Producer – LIVE, IN STUDIO – HR 2
br>



Frangela, Pop Culture Pundits & Legendary Comedy Duo – LIVE, IN STUDIO – Hr 3
br>
Top Stories
br>
Hillary Clinton bounces back and returns to the campaign trail after taking fewer than two full days off to rest. She admits she hates to stay down but that it did help her feel better and take time to reflect away from the constant travel that comes with campaigning.
br>
Donald Trump is still bumbling around the campaign trail as well (because evil never sleeps?) making another stop in New Hampshire and declaring he's too cool to wait for the press to arrive, even though they asked him to wait. The crowd thinks this is very cool and outsider-y of him and cheers wildly.
br>
Bill Clinton stops by The Daily Show to inject a little sanity into all this mess, pointing out that Trump's fan base is made up of people who grew up like him. It remains to be seen whether Bill's appeal to the public for thinking reasonably will work.
br>
And in what can only be described as a win for talk show hosts, George W. Bush is still talking in public this week; this time to dedicate a Texas elementary school named after him.