Sexy Liberal John Fugelsang, Comedian & Host of 'Tell Me Everything' on SiriusXM Insight, Ch 121 calls us in Hr 2 (9:30am EST / 6:30am PST)
br>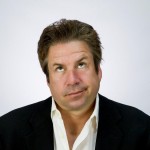 John Melendez, Comedian, Writer, Producer – LIVE, IN STUDIO – HR 2 (10am EST / 7am PST)
br>


Chely Wright, country singer and gay rights activist joins us on the phone in HR. 2 (10:30am EST / 7:30am PST)
br>



Sexy Liberals Frangela, join us LIVE, IN STUDIO in Hr 3 for Fridays With Frangela! (11am EST / 8am PST)
br>
TOP STORIES:
br>
Donald Trump, trailing his opponent in key battleground states polls less than two weeks from Election Day, said Thursday he'd like to "cancel the election" and be declared the winner.
br>
FOX News host Sean Hannity extended a rather unusual offer to President Obama. If Donald Trump wins the White House, Hannity will be willing to charter a private plane to send the Obama family on a one-way trip to Kenya.
br>
In their first joint campaign appearance on Thursday, Michelle Obama and Hillary Clinton made a public show of sisterhood and mutual admiration as the current first lady, a star on the campaign trail, sought to use her soaring popularity to boost the former first lady into the Oval Office.