Sexy Liberal John Fugelsang, Comedian & Host of 'Tell Me Everything' on SiriusXM Insight, Ch 121 calls us in Hr 1 (9:45am EST / 6:45am PST)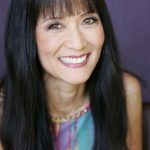 Suzanne Whang, Stand-up comic, speaker, author, activist, actor, coach – IN STUDIO, Hr 2 (10:00am EST/7:00am PST)


Sexy Liberals Frangela, join us LIVE, IN STUDIO in Hr 3 for Fridays With Frangela! (11:00am EST / 8:00am PST)

TOP STORIES
In Berlin, President Barack Obama warned President-elect Donald Trump that his divisive campaign style won't wear well in the Oval Office.
Next week, Trump will be embarking on a "victory tour" to the states he carried, a campaign aide told reporters Thursday. Trump carried 30 states. Campaign aides had previously indicated that Trump, who fed off the energy of large crowds during the campaign, was hoping to continue holding similar rallies during the transition and possibly beyond.
2012 Republican nominee Mitt Romney will meet with the President-elect this weekend with Trump to discuss "governing moving forward" and potentially a role for Romney in Trump's Cabinet.