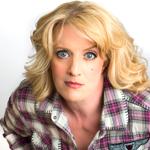 Suzanne Westenhoefer, comedian, LIVE IN STUDIO – HR 1
br>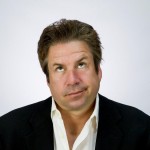 John Melendez, Comedian, Writer, Producer – LIVE, IN STUDIO – HR 2 (10am EST / 7am PST)
br>



Sexy Liberals Frangela, join us LIVE, IN STUDIO in Hr 3 for Fridays With Frangela! (11am EST / 8am PST)
br>
TOP STORIES:
br>
President Obama and President-elect Trump met at The White House Thursday. Trump spent the day of meetings with the Washington leaders he spent months feuding with. Meanwhile First Lady Michelle Obama gave the customary White House tour to future First Lady Melania Trump.
br>
After, Trump blasted the media late Thursday in his most aggressive tweet yet since he was elected president, alleging that the people protesting his victory were "incited by the media."
br>
Sen. Elizabeth Warren said Thursday that Rep. Keith Ellison "would make a terrific" Democratic National Committee chairman, but she's not yet ready to say the same of former Vermont Gov. Howard Dean who also formally announced his intention to run as DNC Chair (again).