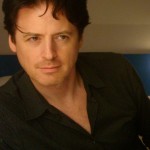 Sexy Liberal John Fugelsang, Comedian & Host of 'Tell Me Everything' on SiriusXM Insight, Ch 121 – Hr 1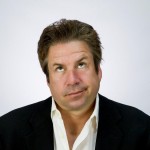 John Melendez, Comedian, Writer, Producer – LIVE, IN STUDIO – HR 2


Sexy Liberals Frangela, Pop Culture Pundits & Legendary Comedy Duo – LIVE, IN STUDIO – Hr 3
TOMORROW! The Sexy Liberal Comedy Tour comes to the Pantages Theatre, Minneapolis, MN

AND JUST ANNOUNCED! Philadelphia July 24th at the Walnut Street Theatre
Top Stories
While the new "Captain America: Civil War" movie might be what millions of Americans are watching this weekend, the 'GOP: Civil War' might end up having even more big blow ups, now that Trump is the Republican nominee for President. After all, neither President Bush is backing Trump. Mitt Romney isn't even going to the Republican convention this summer. Legendary Republican strategist Mary Matalin has even left the GOP over Trump – and she's far from the only one. Some of Jeb Bush's backers have now even said they'll support Hillary Clinton, over Trump.
But the news isn't all bad.
With Mothers Day this weekend, restaurants and other businesses across the country are giving Moms all kinds of free goodies. Janet Jackson may be pregnant, Jon Stewart may be coming back to tv before the election this fall, and Americans are actually pretty upbeat about the job market.
And of course, if you're anywhere near Minneapolis, catch the Sexy Liberal Comedy Show this weekend!