Jim Ward is with us all day today!! (Or if he's late, then whenever he gets here)


John Fugelsang Comedian & Host of 'Tell Me Everything' on SiriusXM Insight, Ch 121 – Hr 1
Karen Finney, Senior Advisor & Spokesperson, Hillary For America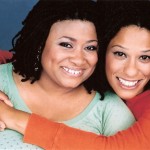 Frangela, Pop Culture Pundits & Legendary Comedy Duo – LIVE, IN STUDIO – Hr 3
Top Stories
Someone finally said it, and thankfully it was Hillary Clinton.
In an interview with CNN's Chris Cuomo on Thursday, Former Secretary of State – and likely Democratic Nominee – Hillary Clinton flat out told Cuomo that Donald Trump is not qualified to be President of The United States. She went on to note that Trump's comments and tweets, before anyone knows for sure, that the crash of the EgyptAir jet this week was terrorism, is the kind of reckless talk that's dangerous to the United States.
While Clinton was being presidential with CNN, Trump seemed to be practicing to be a fascist dictator, trashing Hillary Clinton at a Chris Christie fundraiser. This after recently going on Fox and effectively threatening Washington Post owner Jeff Bezos for publishing criticism of Trump.
Meanwhile, Sen. Bernie Sanders may be changing his tune, ever so subtly, he seems to have continued noting he beats Trump in the polls, while stopping some of his attacks against Clinton, and beginning to note Democratic unity and togetherness in his speeches.
While Congress did make positive steps on Thursday towards marijuana and getting rid of the traitorous confederate flag, unfortunately Republicans in the House played a bait-n-switch, screwing over LGBT Americans once again.