JUST ANNOUNCED!!! Sexy Liberal is coming to San Francisco August 6th
Tickets: http://www.cityboxoffice.com/SMiller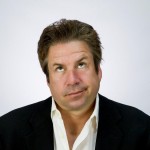 John Melendez, Comedian, Writer, Producer – LIVE, IN STUDIO – HR 2


Frangela, Pop Culture Pundits & Legendary Comedy Duo – LIVE, IN STUDIO – Hr 3
TOP STORIES
Democrats were handing out candy and and political asswuppings to Donald Trump on Thursday – and they obviously ran out of candy before the day even started.
Hillary Clinton, in a major policy speech on foreign policy in California was brilliant, concise, and brutally honest, eviscerating Donald Trump in a 35 minute speech that even many Republicans admitted was amazing. She called out many of Trump's disasters, called him "dangerously incoherent" and "temperamentally unfit" to be president.
Current President Barack Obama also smacked down Trump yesterday, at his final Air Force commencement speech, repeatedly making the comparisons about those who threaten war and conflict, and the gains America has made under his tenure with diplomacy, and other kinds of outreach.
Former President Bill Clinton, campaigning for his wife in Las Cruces, New Mexico also tromped Trump, noting that Hillary wants to "build bridges, not walls", and noting that she is in favor of massive infrastructure investment in America (which would create lots of jobs), as well as comprehensive immigration reform.
On the GOP side, House Speaker Paul Ryan finally capitulated, giving a meek endorsement of Trump to his hometown newspaper and the AP, but not giving any real speech about his newfound support for the Republican nominee.
For his part, Donald Trump held a rally in San Jose on Thursday, where he entered the event to one of Hitler's favorite songs, and blasted Hillary Clinton saying she should go to jail. Trump protesters unfortunately fought with some of Trump's fans outside that rally, causing a big spectacle for cable "news" channels.