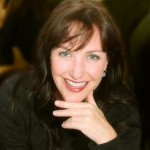 CC Goldwater, filmmaker and friend of the show joins us IN STUDIO for all three hours.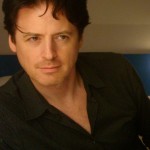 John Fugelsang, Comedian & Host of 'Tell Me Everything' on SiriusXM Insight, Ch 121 – Hr 1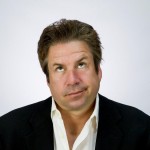 John Melendez, Comedian, Writer, Producer – LIVE, IN STUDIO – HR 2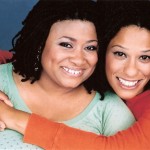 Frangela, Pop Culture Pundits & Legendary Comedy Duo – LIVE, IN STUDIO – Hr 3

Top Stories
It's the last day before vacation – and what a week it's been!
After Wednesday's filibuster, Democrats in the U.S. Senate were finally able to make Republicans say 'uncle', and now have votes scheduled for Monday on multiple separate gun safety bills. While no one sane is underestimating the cowardice of lawmakers bought and paid for by the NRA, these efforts actually have a bit more heft behind them this time. Groups from the Brady Campaign and Everytown for Gun Sense to even the American Medical Association – the AMA – are pushing Senators to vote the right way next Monday.
For his part, President Obama once again acted as the consoler-in-chief, flying to Orlando with Vice President Biden, to meet with and comfort the families of victims. At the same time, Pres. Obama also continued to press Congress to "do the right thing" on the gun safety measures coming up for a vote on Monday.
In Campaign 2016, the general election continued to heat up as Sec. Clinton earned the endorsement of America's largest worker union, the AFL-CIO, and her campaign is beginning to seriously vet Sen. Elizabeth Warren for VP. Oddly, Sen. Bernie Sanders addressed his supporters in a video town hall last night, insisting he's still not giving up his campaign yet, though it was fairly obvious the he will soon do so – and join Clinton in making sure Donald Trump never becomes president.
For Republicans, the news on Thursday didn't get any better. Former Bush official and one of Right's top national security figures, Dick Armitage, said that he will back Clinton over his own party's nominee. Top consultant Rick Wilson utterly destroyed those cowardly Republicans now slinking their way behind Trump. And Sen. John McCain, in either the pander of the century or a scary senior moment, accused President Obama of being responsible for ISIS – which George W. Bush & Dick Cheney are actually responsible for. His staff, like the nurses at a senior home, rushed to clean up after him, putting out press releases and tweets that backtracked what McCain had said.
And in sad overseas news, progressive MP Jo Cox died, after a gun attack in Britain, by an apparently right-wing extremist. Be careful out there folks. Frangela is in next week!