John Fugelsang Comedian & Host of 'Tell Me Everything' on SiriusXM Insight, Ch 121 – Hr 1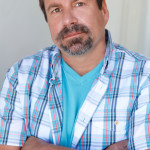 John Melendez, Comedian, Writer, Producer – LIVE, IN STUDIO – HR 2

Karen Finney, Senior Spokesperson, Hillary for America, via phone Hr 2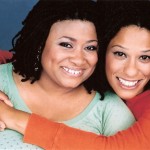 Frangela, Pop Culture Pundits & Legendary Comedy Duo – LIVE, IN STUDIO – Hr 3

Top Stories
Well, it's official. As of last night, the Republican Party has nominated a fascist-wannabe, or as Sen. Warren accurately said on Colbert last night, "a two-bit dictator."

The whole last day of the 2016 RNC was just like the rest of the event; a well-staged, terrifying nightmare, like something right out of a Hollywood movie. Trump's biographical movie last night looked and sounded eerily like the movie about Biff Tannen's life from 'Back To The Future.' Trump was his usually horrifying, narcissistic self in public, lying to the public. It was no surprise his acceptance speech was by far the longest in history, on purpose. Obviously, still worried about the size of his… hands.

Also unsurprisingly, his daughter Ivanka was very impressive in trying to sell her father, even claiming he'd do some things for women that are far more Democratic than Republican right now.

Thankfully, there was also some sanity on TV last night, as Jon Stewart and Sen. Elizabeth Warren stopped by The LAte Show with Stephen Colbert. Stewart was, as always, amazingly funny. And Sen. Warren once again showed why she is truly Hillary Clinton's best pick for VP.

Now, America turns to the REAL convention, the Democratic Convention in Philly – with Sexy Liberal on Sunday night! We'll see you there!