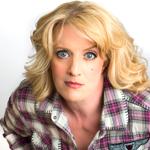 Suzanne Westenhoefer, comedian, joins us IN STUDIO for HR 1 (9:00am EST / 6am PST)


Sexy Liberal John Fugelsang, Comedian & Host of 'Tell Me Everything' on SiriusXM Insight, Ch 121 calls us in Hr 1 (9:00am EST / 6:00am PST)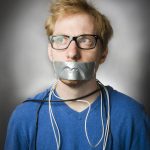 Ron Placone, comedian and Indie Bohemian, joins us IN STUDIO for Hr 3. (10am EST / 7am PST)
President and CEO of Planned Parenthood Los Angeles Sue Dunlap and California's Senate President pro Tem Kevin de Leon join us by phone in HR2 to discuss Rep. Paul Ryan's proposal to remove Planned Parenthood.


Sexy Liberals Frangela, join us LIVE, IN STUDIO in Hr 3 for Fridays With Frangela! (11:00am EST / 8:00am PST)
TOP STORIES:
President-elect Donald Trump's transition team has signaled to congressional Republican leaders that his preference is to fund the border wall through the appropriations process as soon as April, according to House Republican officials.
US intelligence has identified the go-betweens the Russians used to provide stolen emails to WikiLeaks, according to US officials familiar with the classified intelligence report that was presented to President Barack Obama on Thursday.