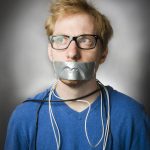 Ron Placone, comedian and Indie Bohemian, joins us IN STUDIO for Hr 1. (9am EST / 6am PST)


Sexy Liberal John Fugelsang, Comedian & Host of 'Tell Me Everything' on SiriusXM Insight, Ch 121 calls us in Hr 1 (9:00am EST / 6:00am PST)


Sexy Liberals Frangela, join us LIVE, IN STUDIO in Hr 3 for Fridays With Frangela! (11:00am EST / 8:00am PST)
TOP STORIES
The White House on Thursday said President Donald Trump is considering a 20% tax on imports from Mexico to pay for a southern border wall, but that the President is still weighing other options.
British Prime Minister Theresa May told US Republicans Thursday that the United States and the UK must stand "strong" together but said that the days of protracted military interventions in foreign countries were over.
President Trump and Russian President Vladimir Putin are scheduled to speak on the phone Saturday in their first conversation since Trump took office. This month, he suggested he would lift sanctions imposed by the Obama administration if the Kremlin helps the US battle terrorists.