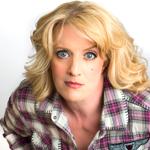 Suzanne Westenhoefer, comedian, joins us IN STUDIO for HR 1 (9:00am EST / 6am PST)


Sexy Liberal John Fugelsang, Comedian & Host of 'Tell Me Everything' on SiriusXM Insight, Ch 121 calls us in Hr 1 (9:00am EST / 6:00am PST)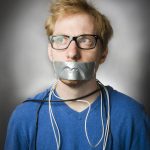 Ron Placone, comedian and Indie Bohemian, joins us IN STUDIO for Hr 3. (10am EST / 7am PST)


Sexy Liberals Frangela, join us LIVE, IN STUDIO in Hr 3 for Fridays With Frangela! (11:00am EST / 8:00am PST)
TOP STORIES:
President Donald Trump is set to impose new sanctions on multiple Iranian entities, seeking to ratchet up pressure on Tehran, people familiar with the matter said.
Secretary of State Rex Tillerson called for unity and understanding on his first day at the State Department amid internal dissent over policies of Trump, which have also antagonized a range of allies.
Howard Stern said on his program Wednesday that Trump will hate being president and the role will be detrimental to his mental health.