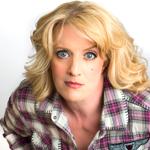 Suzanne Westenhoefer, comedian, joins us IN STUDIO for HR 1 (9:00am EST / 6am PST)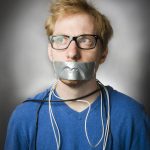 Ron Placone, comedian and Indie Bohemian, joins us IN STUDIO for Hr 1


Sexy Liberal John Fugelsang, Comedian & Host of 'Tell Me Everything' on SiriusXM Insight, Ch 121 calls us in Hr 2


Sexy Liberals Frangela, join us LIVE, IN STUDIO in Hr 3 for Fridays With Frangela! (11:00am EST / 8:00am PST)
TOP STORIES

Donald Trump criticized the FBI on Friday for failing to stop leaks of national security information to the media and directed the agency to find those who pass on classified information.
Trump's comments, in a pair of Twitter posts, come amid media reports that the FBI has refused a White House request that it refutes recent stories saying members of Trump's team had been in frequent contact with Russian intelligence agents during the presidential campaign.
Republican Caitlyn Jenner took to Twitter Thursday evening with a message to President Donald Trump: "Call me."The Olympian-turned-reality star, who is perhaps the most high-profile face of the transgender community, at first was quiet after the Trump administration withdrew Obama-era guidance on transgender bathroom use in public schools.