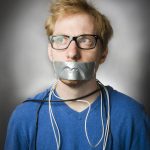 Ron Placone, comedian and Indie Bohemian, joins us IN STUDIO for Hr 1. (9am EST / 6am PST)


Sexy Liberals Frangela, join us LIVE, IN STUDIO in Hr 3 for Fridays With Frangela! (11:00am EST / 8:00am PST)
TOP STORIES
Three federal judges unanimously refused to restore the White House's controversial travel ban, laying down the most significant marker yet that Trump's vision of an administration rooted in the muscular use of executive power — similar to that he enjoyed as a business leader — will not go unchallenged.
On Thursday evening in Washington, he appeared to shy away from confrontation with Beijing by agreeing to honor the one-China policy, during a lengthy telephone call with China's President Xi Jinping.
Kellyanne Conway, top adviser to President Donald Trump, apologized to him Thursday after her comments about Ivanka Trump's clothing line during a TV interview.