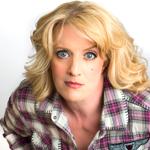 Suzanne Westenhoefer, comedian, LIVE IN STUDIO – HR 1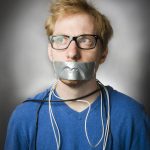 Ron Placone, comedian and Indie Bohemian, joins us IN STUDIO for Hr 3. (10am EST / 7am PST)


Sexy Liberal John Fugelsang, Comedian & Host of 'Tell Me Everything' on SiriusXM Insight, Ch 121 calls us in Hr 2 (10:50am EST / 7:50am PST)


Sexy Liberals Frangela, join us LIVE, IN STUDIO in Hr 3 for Fridays With Frangela! (11:00am EST / 8:00am PST)
TOP STORIES
The first candidate-driven statewide recount of a presidential election in 16 years began Thursday in Wisconsin, a state that Donald Trump won by less than a percentage point over Hillary Clinton after polls long predicted a Clinton victory.
President-elect Donald Trump on Thursday warned that U.S. companies will face "consequences" for outsourcing jobs overseas, as he touted his early success in persuading an air conditioner maker to keep around 1,000 jobs in the United States rather than move them to Mexico.
Top Senate Democrats announced Thursday a plan to require President-elect Donald Trump's Cabinet nominees to release tax returns to the Senate committees responsible for confirming them before hearings take place.