Sexy Liberal John Fugelsang, Comedian & Host of 'Tell Me Everything' on SiriusXM Insight, Ch 121 calls us in Hr 1 (9:00am EST / 6:00am PST)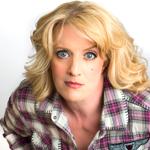 Suzanne Westenhoefer, comedian, joins us IN STUDIO for HR 1 (9:00am EST / 6am PST)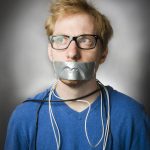 Ron Placone, comedian and Indie Bohemian, joins us IN STUDIO for Hr 3. (10am EST / 7am PST)


Sexy Liberals Frangela, join us LIVE, IN STUDIO in Hr 3 for Fridays With Frangela! (11:00am EST / 8:00am PST)
TOP STORIES
President Barack Obama on Thursday vowed retaliatory action against Russia for its meddling in the US presidential election. Intelligence agencies in October pinned blame on Russia for election-related hacking. Meanwhile, President-elect Donald Trump continued on his "Thank You" victory tour to Hershey, Pennsylvania.
A representative for Putin today called the Russian hacking reports "funny nonsense," but American intelligence agencies are failing to see any humor in the bold Russian cyberattacks and the apparent role of the Russian president.
New "Celebrity Apprentice" host Arnold Schwarzenegger told Americans who did not support Donald Trump need to "stop whining" and get behind the president-elect.