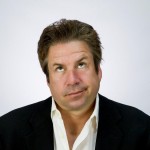 John Melendez, Comedian, Writer, Producer – LIVE, IN STUDIO – Hours 2 & 3
br>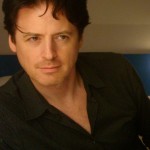 John Fugelsang, Comedian & Host of 'Tell Me Everything' on SiriusXM Insight, Ch 121 – Hr 1
br>
Top Stories
It's a Friday, and it's raining bad numbers for Republican all over America.

We can start by looking at all kinds of polling in the presidential race, as polling is now starting to actually be more reliable and important – and Hillary Clinton is stomping on Donald Trump. She's up in nationwide polling anywhere from 5-to-15 points — more than Obama was at any time in 2012. She's also up in state polling, in battleground states like Michigan, Florida, Virginia, and Colorado. In Pennsylvania and New Hampshire, Clinton is up by double digits over Trump. And don't even ask how bad she's whupping Trump among minorities.

The numbers didn't get any better for Republicans this morning as the official jobs numbers came out far better than expected. More than 250K Americans got new jobs last month, and the unemployment rate stayed the same, 4.9%. What's more, average wages increased more than normal, and the past two months of jobs numbers were corrected for accuracy – and Americans gained more jobs than we'd previously thought.

President Obama also knocked down the idiotic story about the $400M in cash we gave back to Iran, noting it was their money to begin with – and since our sanctions on them worked so well, we didn't have banking relations, so we had to give them the money back in cash. Even better for President Obama was the news delivered on his birthday that his approval rate is now at 54%.

Meanwhile, the Trumpster fire continued roaring as multiple media outlets have now begun question Melania Trump's initial immigration status to America. This just adds to the list of massive problems, and infighting going on in the Republican Party, as even more Republicans keep coming out, saying they won't be voting for or supporting Donald Trump.

You might even call today's numbers epically bad for the GOP. Enjoy the weekend everybody!