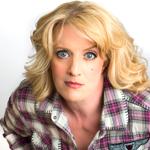 Suzanne Westenhoffer, Comedian – IN STUDIO for Hr 1
br>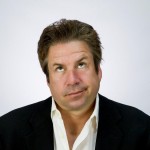 John Melendez, Comedian, Writer, Producer – LIVE, IN STUDIO – HR 2
br>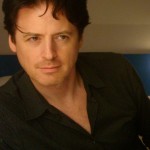 John Fugelsang, Comedian & Host of 'Tell Me Everything' on SiriusXM Insight, Ch 121 Hr 2 (10:30am EST / 7:30am PST)
br>



Frangela, Pop Culture Pundits & Legendary Comedy Duo – LIVE, IN STUDIO – Hr 3
br>
Top Stories
It's Friday, and once again – you can't make up the kind of ridiculous BS Trump says.

After going on what seemed like every known form of media in the universe for a day and a half, claiming "President Obama was the founder of ISIS" Donald Trump apparently got up this morning, realized what he'd been saying, and decided to screw with the rubes even more by claiming it was a all a joke. Or as Trump tweeted Friday morning, "Ratings challenged @CNN reports so seriously that I call President Obama (and Clinton) 'the founder' of ISIS, & MVP," Trump tweeted Friday morning. "THEY DON'T GET SARCASM?"

Look, Donny – we're in the comedy business at The Stephanie Miller Show. That wasn't sarcasm, it was stupidity. Seriously, Donny – STFU.

Meanwhile, Hillary Clinton spent Thursday talking about something everyone cares about – jobs and the economy. As usual, she had a long list of specifics, and detailed plans – like you'd expect from someone who will actually be governing the most powerful nation on Earth. That kind of responsibility not only seems to be winning over independents, but even Republicans you wouldn't expect – like Rep Steve King of Iowa, who said publicly on Thursday that Clinton was "someone he could work with" if she were elected President. Guess there's a first time for everything.

Speaking of firsts, yesterday at the Olympics, Simone Manuel became the first African American woman swimmer to ever win a gold medal. That amazing feat added to Simone Biles and Aly Raisman winning gold and silver in gymnastics – making it a record four wins in a row for the United States in the women's all-around. Unsurprisingly, that record had to be topped by super swimmer and super human Michael Phelps broke a 2000 year old record for most Olympic medals ever won by any one person.

Have a great weekend!