John Fugelsang, Comedian & Host of 'Tell Me Everything' on SiriusXM Insight, Ch 121 – Hr 1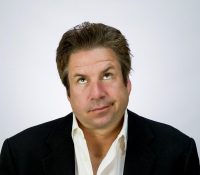 John Melendez, Comedian, Writer, Producer – LIVE, IN STUDIO – HR 2


Frangela, Pop Culture Pundits & Legendary Comedy Duo – LIVE, IN STUDIO – Hr 3
Top Stories
Today is Earth Day, though millions of people around the world may still be focusing on the death of one of the most talented, barrier-breaking artists in history, Prince. From all-night dance parties in Minneapolis, to Broadway shows closing with impromptu renditions of Prince songs, to public acts of mourning around the world, the loss of Prince is being deeply felt across the globe.
Life does keep moving, however, and the 2016 U.S. political race did continue Thursday, with at least one candidate, Gov. John Kasich, publically noting how he wished he'd seen Prince in concert. Elsewhere, Sen. Bernie Sanders and Fmr. Secretary Clinton seem to be trying to patch things up, on their way to the Democratic nomination. At the same time, Republican candidates for their party's nomination are still fighting over which Americans should use what bathrooms, even as a growing list of other prominent Republicans are making it clear they won't be caught anywhere near the GOP's ugly pissing match in Cleveland this summer.
Meanwhile, President Obama is urging the Britain to remain in the EU, before his lunch with Queen Elizabeth later today.
In positive news, today is Earth Day, & contrary to so many, Earth is not as doomed as they say.
And in even more positive news, there may be a silver lining to Prince's death. After the artist's death was announced Thursday, MTV dumped their normal programming, and went back to playing music videos. And in related news, it appears that MTV may be going back to its music-dominated roots on a permanent basis in the near future.
Guess we now know what it takes to get MTV to play music videos again.