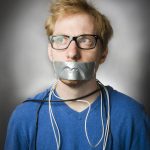 Ron Placone, comedian and Indie Bohemian, joins us IN STUDIO for Hr 3. (10am EST / 7am PST)


Sexy Liberal John Fugelsang, Comedian & Host of 'Tell Me Everything' on Sirius XM Insight, Ch 121 calls us in Hr 1 (9:00am EST / 6:00am PST)


Sexy Liberals Frangela, join us LIVE, IN STUDIO in Hr 3 for Fridays With Frangela! (11:00am EST / 8:00am PST)
TOP STORIES
President Donald Trump expressed confidence Thursday in Congress' ability to pass legislation to repeal and replace Obamacare as well as a spending bill to avoid a government shutdown next week.
A French policeman was shot dead and two others were wounded in a shooting in central Paris before the gunman himself was killed by officers.
U.S. Representative Jason Chaffetz, the Republican chairman of a House committee with broad investigative powers, said on Thursday that it is possible he could leave office before his term finishes next year.