Chris Matthews calls in at 9:15 EST / 6:15 PST.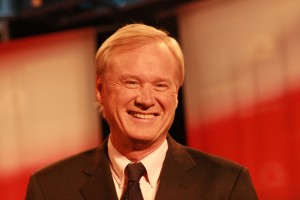 Eric Boehlert of Media Matters for America calls in at 10am EST / 7am PST.
The Rude Pundit calls in at 10:30am EST / 7:30am PST.
Comedian, Monique Marvez joins us in the Los Angeles Bureau for "Mondays with Monique" at 11:00am EST / 8:00am PST.
_________________________________________________________
Trump doubles down on waterboarding threat-Donald Trump on Sunday defended his support for waterboarding and other controversial interrogation techniques, saying the U.S. is at war with terror groups willing to do far worse to Americans.
Sanders Condemns 'Bernie Bros'-Bernie Sanders likes to express appreciation for his grass-roots supporters, but he is not standing by the so-called Bernie Bros.-Jake Tapper asked Sen. Sanders (I-Vt.) about the phenomenon of his backers saying sexist things to supporters of Hillary Clinton, his rival for the Democratic nomination, on CNN's "State of the Union" on Sunday.Sanders renounced them unequivocally.
Ben Carson Wants An Apology From CNN-After Saturday night's Republican debate — where Cruz once again apologized for his team calling Carson supporters and telling them the former neurosurgeon was suspending his campaign — Carson now wants an apology from the news network that Cruz blames for the incident.
Marco Rubio Says He'll Keep Using The Same Obama Attack Line Over And Over Despite Being Mocked
People dressed as robots are following him around at a town hall in New Hampshire.-Sen. Marco Rubio (R-Fla.) doesn't care if people are sick of hearing him say the same line over and over. He's going to keep on doing it.