Legal Analyst & Author Ian Millhiser calls in at 9:30 EST / 6:30 PST.
Charlie Pierce from esquire.com calls in 10:30 am EST / 7:30 PST.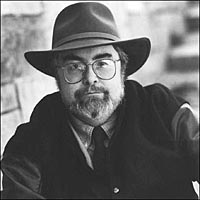 Jody Hamilton joins us in the Los Angeles Bureau at 11:00 am EST / 8:00 am PST.
Bill Clinton Says 'We Are All Mixed-Race'–Former President Bill Clinton has been called the first black president before, but he had a strange response when the phrase came up recently.Rep. Steve Cohen (D-Tenn.) introduced Clinton Friday at a Memphis campaign rally for Hillary Clinton by saying that while he clearly was not the first black president, "
Donald Trump releases raging statement threatening 'legal action' against 'totally unstable' Ted Cruz. Donald Trump released a statement threatening "legal action" against Sen. Ted Cruz (R-Texas) before holding a press conference during which he called Cruz "desperate" and "very unstable."
Expert predicts Loretta Lynch will be Obama's pick to replace Scalia-U.S. Attorney General Loretta Lynch might be the president's choice to replace Antonin Scalia on the Supreme Court.She's the president's top pick according to Tom Goldstein of the highly respected SCOTUSblog, which covers all things relating to the Supreme Court. Goldstein predicts Obama wants a black nominee for the court and writes, "The fact that Lynch was vetted so recently for attorney general also.