John Fugelsang, host of "Tell Me Everything" on SiriusXM Insight 121,in at 9am EST / 6am PST for "Fridays With Fugelsang."
Emmy Award winning Writer & Comedian David Feldman calls in at 10:30 am EST / 7:30 PST to discuss the Republican Debate. David hosts The David Feldman Show podcast, available at davidfeldman.com.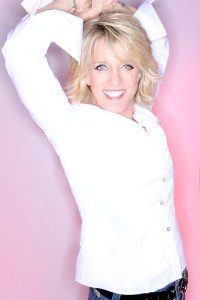 Comedian Suzanne Westenhoeffer joins us in the los angeles bureau at 11 am EST / 8 am PST.
__________________________________________________________________
Democratic Debate Exposes The Real Divide Between Clinton And Sanders-Thursday night's Democratic presidential debate began with a dispute over health care policy and ended with an argument about President Barack Obama's legacy.But in each of those moments, and at several points in between, Hillary Clinton and Sen. Bernie Sanders (I-Vt.) were really arguing over something very basic.
Brace Yourself For The Return Of South Carolina's Notoriously Awful Politics-Or in the words of Donald Trump, "very sleazy."-If politics were, in fact, a game of beanbag, the South Carolina primary would be a bag of rusty nails. Alas, politics ain't beanbag. And South Carolina is just the campaign equivalent of throwing rusty nails at your rivals.
The Pope, the Donald, and the wall between them-Imagine this split screen: On one side is Donald Trump, repeating his campaign pledge to build a big wall between the United States and Mexico. On the other is Pope Francis, kneeling to pray for the thousands of undocumented immigrants who have died trying to cross the border.
Japan stocks fall nearly 5% as rout continues-The global stock rout rolled across Asia on Friday.-Major Asian stock markets sank as investors continued to dump riskier assets. Japan's Nikkei tumbled 4.8%, bringing its losses for the week to more than 11%. The Hang Seng in Hong Kong slipped 1.2% after plunging 3.9% the day before.