• Michael Tomasky of The Daily Beast calls in at 9:30am ET / 6:30am PT to talk about President Obama's fights with the GOP in the House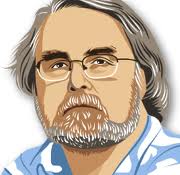 • Charlie Pierce of Esquire's Politics Blog calls in at 10:30am ET / 7:30am PT to talk about Eric Holder's plan to abolish minimum sentences for non-violent drug offenders
• With the U.S. facing massive overcrowding in its prisons, Attorney General Eric Holder is calling for major changes in the nation's criminal justice system that would scale back the use of harsh sentences for certain drug-related crimes.
• Mayor Michael Bloomberg vowed Monday that his cops will go where the crime is, not follow a census chart — lashing out at a federal judge's ruling that a controversial NYPD tactic known as "stop and frisk" amounts to racial profiling.
• Whitey Bulger was convicted Monday of racketeering and conspiracy by a Boston jury that found he was involved in 11 murders and a raft of other crimes during his long reign as a blood thirsty crime boss in bed with rogue FBI agents.
• Kidnapped California teen Hannah Anderson was unaware that her mother and 8-year-old brother had been killed and was held under "extreme duress," until she was rescued by FBI agents, San Diego County Sheriff Bill Gore said yesterday.